Pet Sitting Insurance
(Caring for pets in a customer's home)
If you own a pet sitting business or are sitting for other companies as an independent contractor, providing care and keeping pets safe is key to your business. PROfur understands the importance of keeping your pets protected every day and can take care of providing the coverage you need.
For pet sitters specifically, being bonded and having liability coverage for their customers' homes & contents is of the utmost importance. At PROfur we can help. We offer protection options to give you peace of mind so that if something happens, you and your fury friends are protected. We can cover incidence like lost keys & lock replacement, to the unfortunate accidental injury or loss of the pets themselves. Often pet sitters will also need professional liability coverage if you provide pet care instruction or advice to your clients. We make it easy for you get a customized, cost-effective PROfur insurance policy that does a complete job of covering your pet sitting business.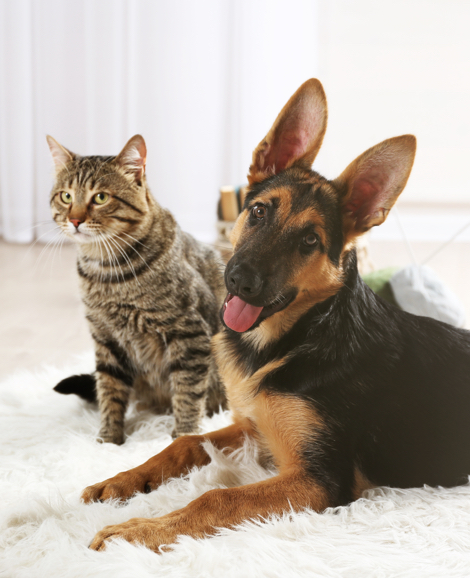 PROfur Pet Sitting insurance includes coverage for:
Sitting of traditional domestic house pets
Changing food & water
Playtime & exercise
Overnight sitting in the customers home
Poop & scoop, cleaning litter boxes
Administering medication as directed by the pet owner or vet
Incidental house sitting (alternating lights/blinds, bringing in mail/newspapers, water plants, take out garbage)
Coverage Extensions Are Available for:
Independent Contractors working for you
Pet First Aid Trainers Insurance
Sitters must be at least 18 years old and not have a conviction for fraud or theft
Dogs can only be off-leash outdoors with the pet owner's consent. Dogs must be in a fenced yard.
Sitting traditional domestic house pets – no farm animals or illegal, venomous or poisonous animals
Keep a record of any behaviour and medical issues declared by each pet owner
Use a consent or waiver form with each pet owner
No snow removal or lawn care services
PROfur ® Masterplan Key Coverages
Protects against lawsuits alleging your service or advice caused injury or loss to a pet.
Protects against accidental injury to others, including pets, or accidental property damage. For example, a dog you're sitting darts out the door into traffic causing an accident, and you are sued for being negligent in controlling the dog.
Protects against lawsuits that allege your negligence caused loss or damage to a customer's home or their contents. For example, a customer sues you for losses incurred after the theft of valuables from their home, alleging that you failed to set the burglar alarm after visiting their pets.
**All coverages are subject to the limits of insurance purchased and the usual Terms, Conditions, Exclusions and Warranties of the underwriter, Intact Insurance. Deductibles may apply to some of the listed coverages. More detailed coverage information will be provided with your quote.
See real life examples of how PROfur can protect Pet Sitting business owners.