Whether you're a dog walking business owner or an independent contractor walking dogs for other companies, we can help you protect your business and the pets in your care. Many insurance policies ignore the most important part of your business, the dogs! Are you covered in case of an accident while walking your client's pet? You won't have to worry with PROfur insurance. Setting the industry standard for pet-based business insurance— PROfur keeps you and your pet clients protected.
At PROfur we understand that dog walkers need specialized insurance to be bonded and our policies cover a variety of occurrences including a common, everyday incident like lost keys & lock replacement, to the unimageable accidental injury or loss to the dogs themselves. Often as a walker, you may also need professional liability coverage should you provide pet care instruction or advice to your clients. We make it easy for you to get a customized, cost-effective PROfur insurance policy that does a complete job of covering what's important to you so that you can focus on caring for your pets. Let PROfur's experienced staff take care of your dog walking insurance.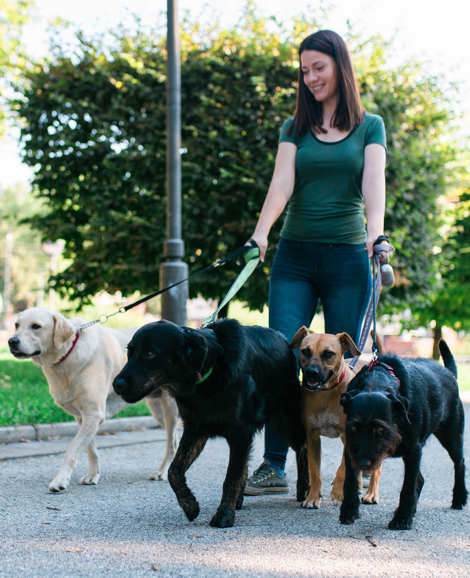 PROfur Dog Walking insurance includes coverage for:
Pickup and drop-off services (pet taxi) – dogs are covered while in the vehicle (this policy does not cover the vehicle itself – you still need your auto insurance policy)
Poop & scoop
Off-leash walks (certain conditions apply – see "What You Need to Qualify" below)
Coverage Extensions Are Available for:
Independent Contractors working for you
Pet First Aid Trainers Insurance
Walkers must be at least 18 years old and not have a conviction for fraud or theft
A maximum of 6 dogs per walker unless the by-laws in the jurisdiction specify a different limit.  If no by-law, a maximum of 6 dogs applies
Dogs can only be off-leash if you have the pet owner's consent and the dogs are in a fenced yard or sanctioned public off-leash area
Dogs must have current vaccinations for rabies and DHPP
Keep a record of any behaviour and medical issues declared by each pet owner
Use a consent or waiver form with each pet owner
PROfur Masterplan Key Coverages
Protects against lawsuits alleging your service or advice caused injury or loss to a pet.
Protects against accidental injury to others, including pets, or accidental property damage. For example, after a theft occurs at a customer's home, the customer sues you with allegations that you failed to lock the house after walking their dog. Or a dog you're walking breaks lose from you, darts into traffic causing an accident, and you are sued for being negligent in controlling the dog.
**All coverages are subject to the limits of insurance purchased and the usual Terms, Conditions, Exclusions and Warranties of the underwriter, Intact Insurance. Deductibles may apply to some of the listed coverages. More detailed coverage information will be provided with your quote.
See real life examples of how PROfur can protect Dog Walking business owners.