If you own a dog training business or work as an independent trainer for someone else, you're in the right place. There is one BIG difference between the business of a Trainer and other types of businesses – it's the dogs! That's not news to you, but most insurance policies ignore the dogs. PROfur includes them.
Dog trainers need specialized insurance to protect against the professional liability of training dogs and the expenses resulting from the accidental injury or loss of the dogs themselves while they're in your care. We make it easy for you get a customized, cost-effective PROfur insurance policy that does a complete job of covering your dog training business.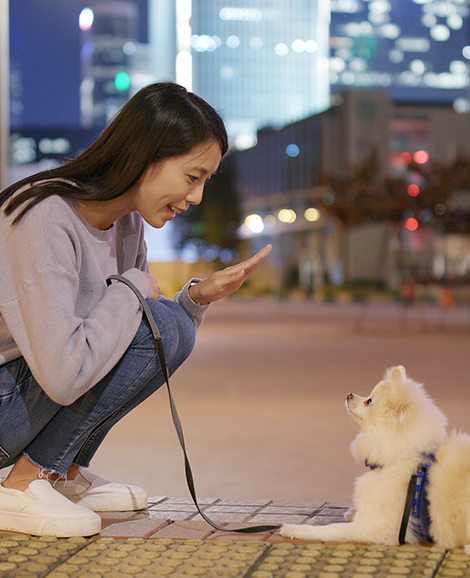 PROfur Dog Trainers insurance includes coverage for:
Obedience, puppy and behaviour training
Sports training (includes agility, disc, dock diving, rally & nose/scent work)
Trick training
Your own demo dog if injured while assisting you with training
Facilities you rent to run training courses
Remote training and consultations by video, phone or text provided your customers are located in Canada and the training stays within the scope of training that the policy normally covers (obedience, puppy training, behaviour, agility, tricks, and sport including agility, disc, dock diving, rally and nose/scent work).  However, keep in mind that there is no coverage if your online postings, including social media posts and videos, are alleged to have caused:
Libel, slander, disparaging a person or organization or their goods, products or services

Publication of material that violates a person's right of privacy

Defamation

Misappropriation of advertising ideas or style of doing business

Infringement of copyright, title or slogan
We are currently unable to insure the following training services:
Training dogs to be working dogs (ie. therapy & service dogs, search & rescue, police, guard dogs)
Training dogs to be hunting dogs
Coverage Extensions Are Available for:
Pet First Aid Instructors Insurance
Prior training and experience as a dog trainer
No training of therapy or service dogs, search & rescue, police or guard dogs, or hunting dogs
Outdoor off-leash work must be in a fenced yard or sanctioned public off-leash area
Highly recommend using a consent or waiver form
PROfur Masterplan Key Coverages
Protects against lawsuits alleging your service or advice caused injury or loss to a pet.
Protects against accidental injury to others, including pets, or accidental property damage. For example, this is designed to defend you if you are sued for negligence after a customer slips and falls in your training facility, or if something were to fall and injure a pet in your care.
**All coverages are subject to the limits of insurance purchased and the usual Terms, Conditions, Exclusions and Warranties of the underwriter, Intact Insurance. Deductibles may apply to some of the listed coverages. More detailed coverage information will be provided with your quote.
See real life examples of how PROfur can protect Dog Training business owners.